This platform helps you inquire further into what it actually means for you to "listen to your body". Here, I offer online courses and seminars on yoga as somatic self-inquiry. You will find support in finding ways to:
·      Feel, recognize and respond to what happens in your body more clearly and deeply. In movement, in stilness, in daily life.
·      Learn to regulate your nervous system by way of movement, meditation or social engagement.
·      Get educated on the psychology and pedagogy of teaching yoga, meditation and somatic movement.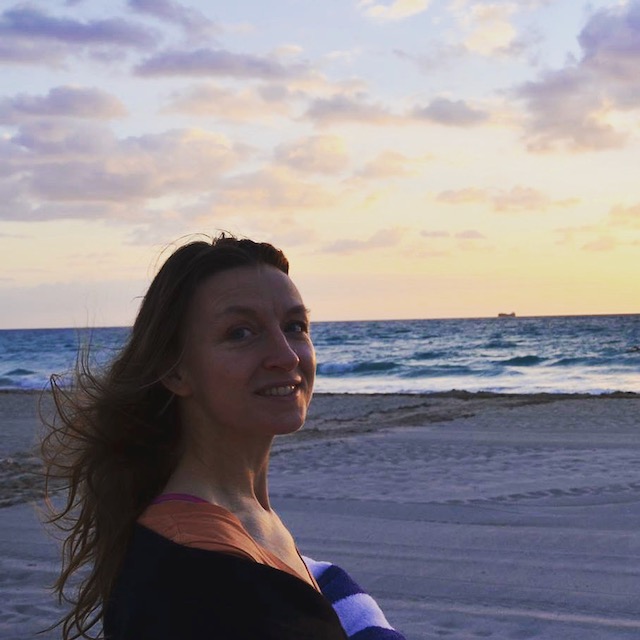 Hi, I'm Birgitte Gorm Hansen.
I teach yoga as embodied self-enquiry. Yoga, to me, is simply about asking good questions, and perhaps not so much about having the right answers.
My classes are sensation-based, meaning I´m more interested in teaching you how to feel your body more clearly than in how to do the perfect pose. My instructions are simple invitations to attune to what feels right for your body and grow your practice from there.
I have been a part of the Yoga community since the 1990íes and have been a front runner for sensory, experimental and meditative approaches to yoga posture practice since I began teaching in 2001. I became one of the first senior teachers in Dynamic Yoga in 2012 (trained by Godfrey Devereux). Today I work independently of any yoga school have gravitated more towards somatic, non-linear and intuitive movement.
I have taught, trained and inspired yoga teachers for over a decade, and today, I mainly work as a "teacher´s teacher". I lead my own training program in Open Flow Yoga and specialize in the psychology of teaching yoga and the turn towards inner body sensation. I am the creator of the only training program in Denmark that offers a trained psychologist's and long-term yoga teacher trainer's perspective on the psychology of teaching yoga and meditation. I offer guest teachings in various yoga schools, supervised group support for teachers and assisted self-inquiry using the Big Mind facilitation process. I work with both yoga teachers, meditations teachers as well as professionals working in the field of spirituality/psychotherapy.